[Advertisement]

Featured Posts
GOD BLESS OUR HOME
Last year, on 20th October 2008, we moved out of Hertford Apartment to our new home. We named her "Reiki Sanctuary"
...[More...]

At 4 p.m. today, we are [supposedly] the official owner of Block xxx, Jurong East Street xx, #05-xxx.  It ends the house hunt, it closes th...

Wire Management and Wardrobes We wanted to get away from the normal white switches for Reiki Sanctuary.  Legrand was our first choice.  W...

Wire Management for TV Console Our renovation journey had been educational and, thanks to our meticulous ID - Chiauw, we picked up lots o...

Main Contents

Interesting Link Lists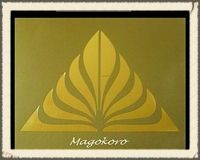 Below, are subjects that influence my way of life.
--------------------------------------------------------
The Energy Works

Inner Dance
With Pi Villaraza
The Book

The Celestine Prophecy,
An Adventure
The Movie
What Dreams
May Come
The Song
YouTube: Songs From
A Secret Garden
Others:
How To Meditate

Blog Entries

Recent Posts
Powered By
Blogger Widgets

About Me

I am a certified Master in Traditional USUI REIKI and KARUNA REIKI. I am also a certified practitioner in MAGNIFIED HEALING and INNER DANCE.

I have been teaching and conducting spirituality, healing and energy works (including Breathing Techniques, Meditation and Spinal Qiqong) for more than two decades.

These are the classes I conduct:
(for Individual and/or Groups)

a) Life Coaching
b) Traditional Usui Reiki (all levels)
c) Self-Awareness
d) Born Rich
e) Tibetan Geomancy ** (reading and consultation)

** Please have your house plan




ABOUT REIKI SANCTUARY

In Reiki Sanctuary, we feel blessed. We feel the abundance and greatly appreciate for all that have been showered. We can only keep counting ..


[Continue Reading ...]


SUBSCRIBE

Need Healing?

I offer Reiki Distant Healing

(See REIKI HOSPITAL OF LIFE for more information)

for those who seek healing, higher & spiritual guidance.

Do contact me should you want me to add you to this healing space. You might want to share your issues via email.

I do not charge for doing this service; there is no fee involved. My intention is pure as I truly believe it is always good that we can attain to be with our Highest Self.

We deserve to be healthy, peaceful and joyful.